72 Jefferson Street, Marlborough, Massachusetts 01752



Currently, there is no availability in the Shoe Box Building.

The historic Shoe Box Building, has the warmth and charm of a historic building,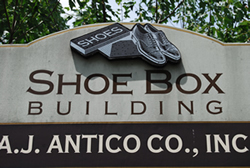 carefully renovated with your business needs in mind. If you are looking for an opportunity to locate your office - flex or high bay warehouse space - in a unique work environment, this historic building, dating to the early 1890's is a rare Marlborough example of a smaller satellite manufacturing plant. Used once to manufacture shoe boxes, it has been tastefully renovated to retain its original character while offering all the amenities necessary to a modern workspace.

The Historic Frye Shoe Box Factory is newly refurbished with exposed brick and high ceilings that provide an open work environment. This ideal building offers an inspired work place for professional or creative businesses.

In Marlborough, the Shoe Box Building is conveniently located close to Routes 85 and 20, and one mile east of I-495 and one exit from the Mass Pike. Amenities include on-site building management and ample parking.

Space to Fit Your Needs

Each unit boasts individually controlled HVAC, hardwood floors, post and beam construction, and high ceilings. Each is fully sprinkled. The onsite owners and management can provide all build-out services.

FIRST FLOOR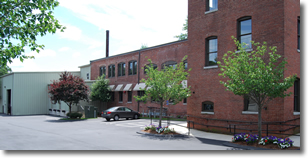 Includes flex-space as well as The Hanger, 10,000 sq. ft. of open space ideally suited for warehouse, assembly or recreation use.
SECOND FLOOR
Features open office/flex space, services by a freight elevator.
THIRD FLOOR
Includes the Tower Suite and Mezzanine with sand blasted brickwork, timber construction and spiral stairs. Ideal for professional or creative services.